CUSTOM 2023 WAITLIST
Due to an overwhelming interest in custom work, we are opening a limited amount of spots for summer of 2023. Please fill out the form at the link below if you would like to get on our wait list. Please note that we will only be accepting a limited amount of custom orders. Thank you for your patience and continued support.
CUSTOM ORDER FORM
TESTIMONIALS
MELISSA S (EDMONTON, ALBERTA)

My husband and I commissioned Victorymade Goods to make a very special custom design roper-style wallet for my husbands birthday. We ordered the wallet, belt fob and a new chain. We just picked up the finished project yesterday and are thrilled to report that the wallet is beyond our expectations.

VANNESSA I (SQUAMISH, BC)

I was gifted a gorgeous custom ladies wallet for my birthday. What a happy surprise! Dan's work is not only aesthetically pleasing but his craftsmanship is top notch. I proudly show off my piece of functional art whenever I get the chance. I highly recommend anything crafted by Victorymade Goods if you want quality meets style.

AUSTIN A (FORT MCMURRAY, ALBERTA)

Great service & craftsmanship. Awesome work and in such good amount of time. Definitely recommend and will be coming back for all my leather needs.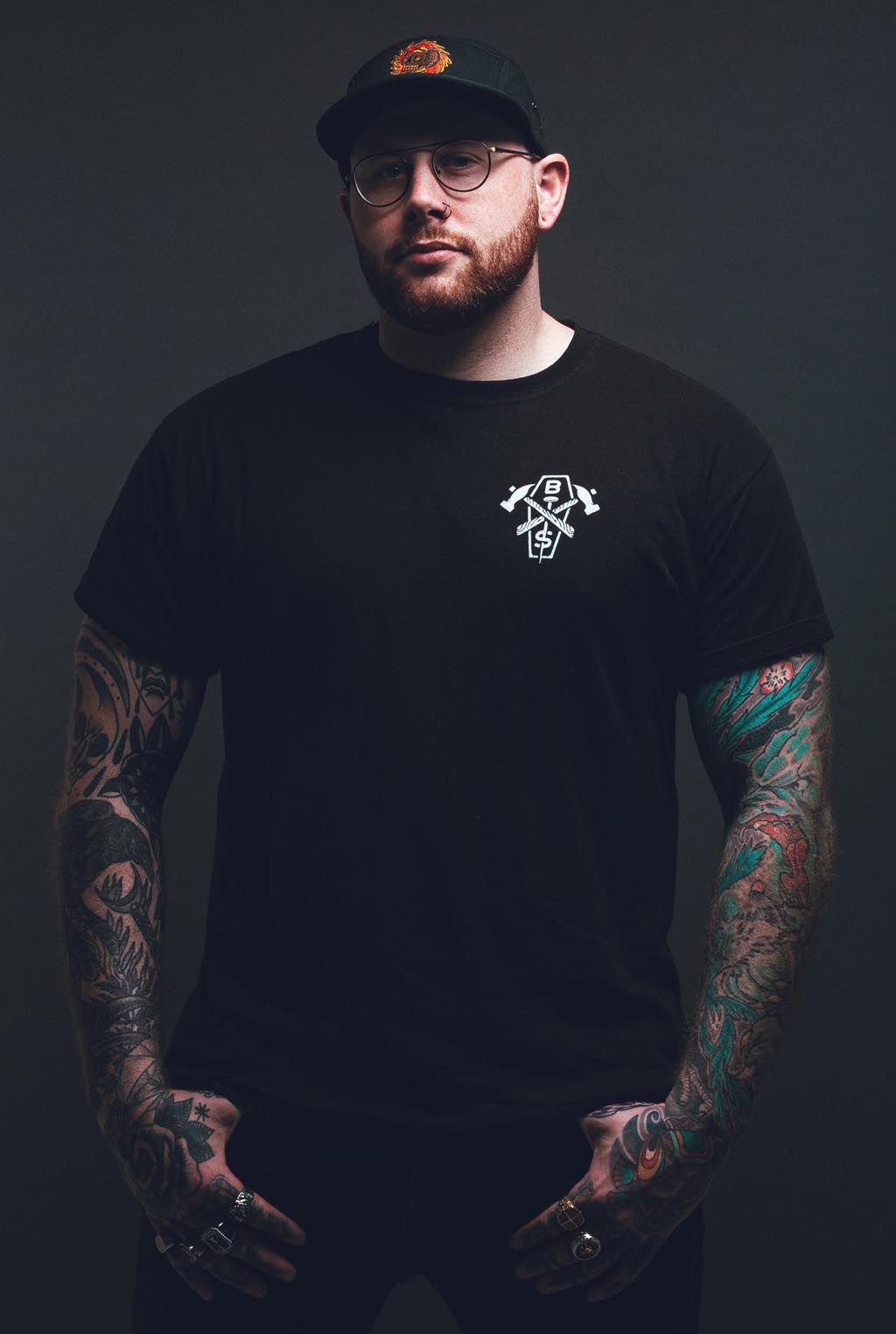 MEET THE MAKER
For the last decade Danial O. has been taking a creative approach to almost every aspect of his life. His work is heavily influenced by tattoo culture, dark art, and illustrative elements. 
He is constantly on a path of self improvement, and taking creative new spins on traditionally made items, while keeping functionality and quality top of mind with every build.
Every leather item is designed by him, with close input from his clients, which allows him to create items that are designed specifically to your taste and lifestyle.
He has done extensive research throughout the the years to find what he believes to be the best leather suppliers, tool makers and resources that result the work that he is currently making.